Products:
Click on one of the links below to take you to the page of your choice
Radiant Heating Panels
Solray's panel system offers excellent heating or cooling performance. And unlike most traditional heating systems, Solray panels take up little or no floor space, thus maximising any floor lettable area.
Read more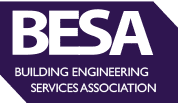 Satisfied Customers
Solray's estimating team provided the technical assistance I needed during the design phase. The product performs to expectation and the aesthetically pleasing nature of the panels make them an ideal heating solution.
David Davies, Arup
We've used Solray on a number of our past sports projects and always had good results. The high level LPHW radiant heating they supplied for a recent project was no exception—an ideal solution for our state-of-the-art sports hall.
James Green, Collinson
James Garrard (Solray's Scotland Area Manager) answered all queries we had quickly and was helpful in programming the works alongside the progress of the other works on site. We would be more than happy to use Solray products again if they keep up the same high standard of service. The products installed at Blackburn work well and efficiently.
Kevin Daniel, Arthur McKay
The Solray Radiant Heating Panels free up all the available wall space from radiator clutter, helping us fulfil this specification requirement. As well as providing all the warmth the School will need, they have also allowed us to cut the time and cost of heating system installation.
John Wood, Skansa
They're actually installed within the ceiling, no corners, ledges or joints exist where dirt, dust or harmful bacteria can collect.
Les Beeching, Carillion Services Team